Tall Trees
A bespoke wallpaper for the Charlotte Street Hotel, London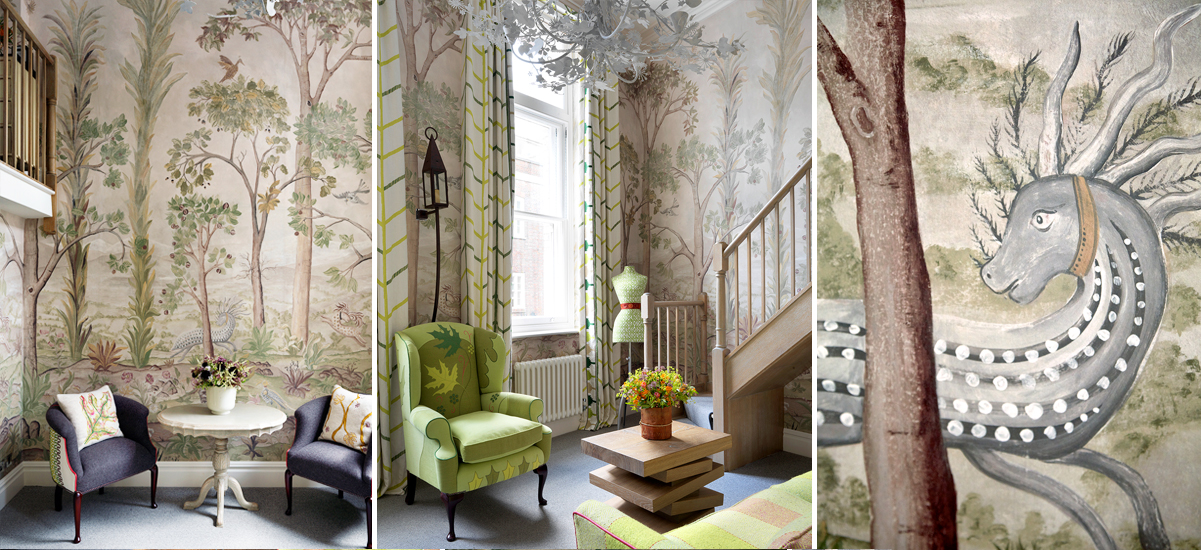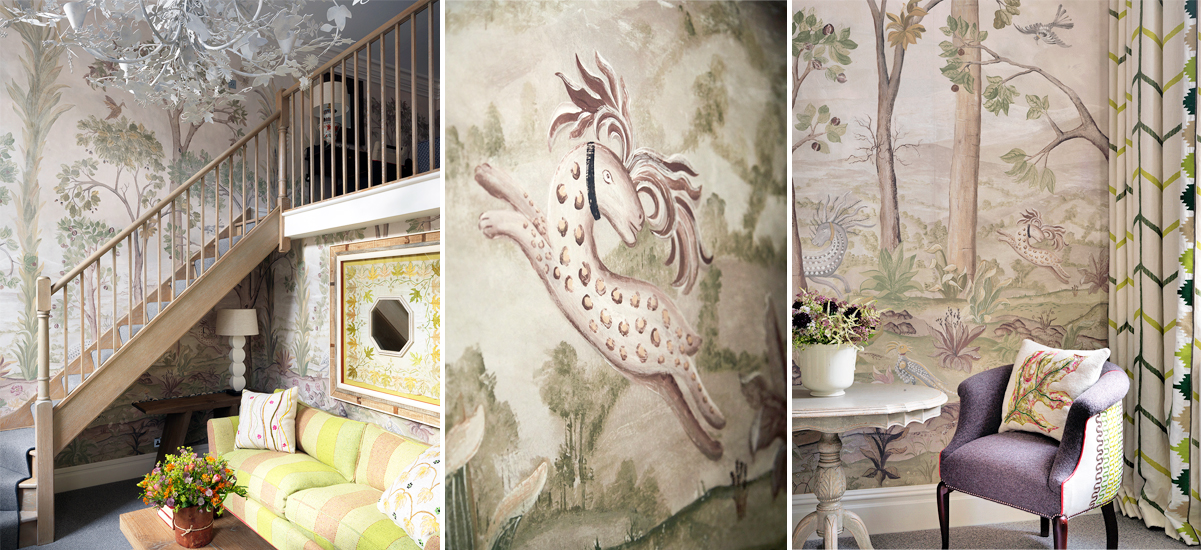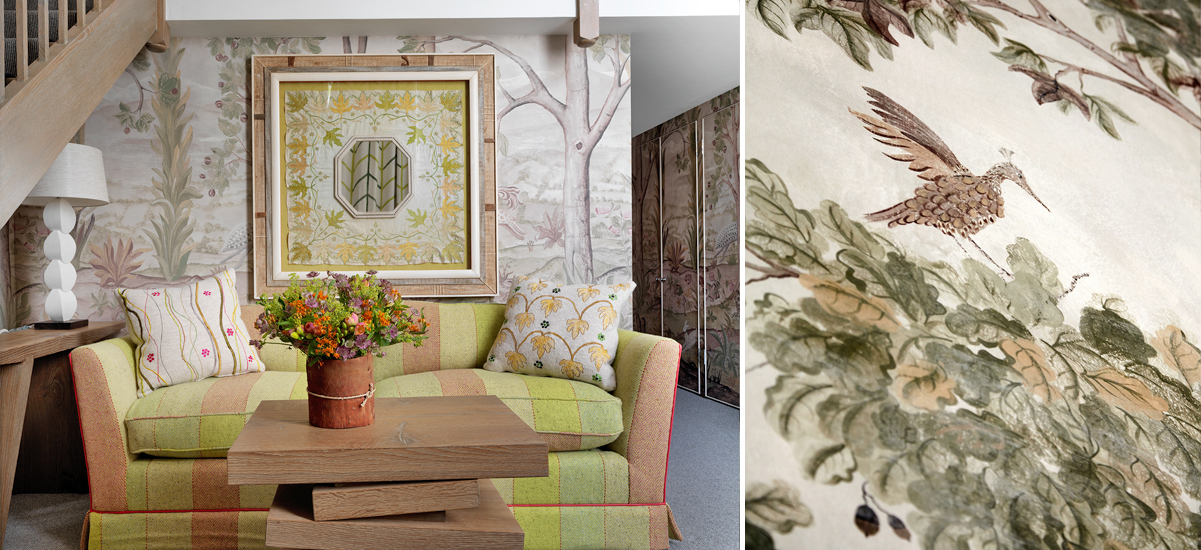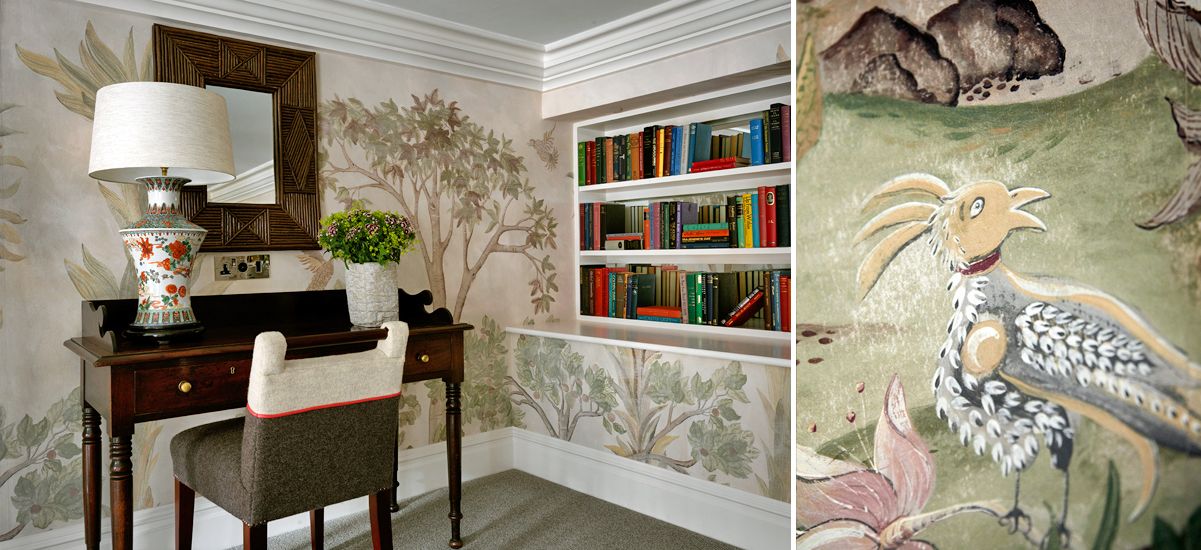 The Project in Brief
With the "Mythical Land" wallpaper successfully installed at the Whitby Hotel Kit and I embarked on a new design for her Bloomsbury themed hotel in the heart of Soho.
My brief was to design a 4m tall wallpaper for the double height Loft Suite which she was refurbing. "Tall Trees" is another wooded landscape with trees reaching to the ceiling. Guests get to sleep in the treetops of the mezzanine bedroom whilst below rolling hills fade into the distance.
For the Whitby wallpaper I had incorporated Kit's Mythical Creatures from her designs for Wedgewood and Chelsea Textiles. For Tall Trees some of them are re-imagined roaming this mystical setting.
Whilst the scale is large the colours are desaturated and chalky so the scene acts as an enchanting backdrop to Kit's distinctive room design.
Beautifully embroidered cushions and headboard are by Pippa Caley