Wall to Wall Verdure
Reproduction of an early18th Century painted cloth for a Tudor house in Devon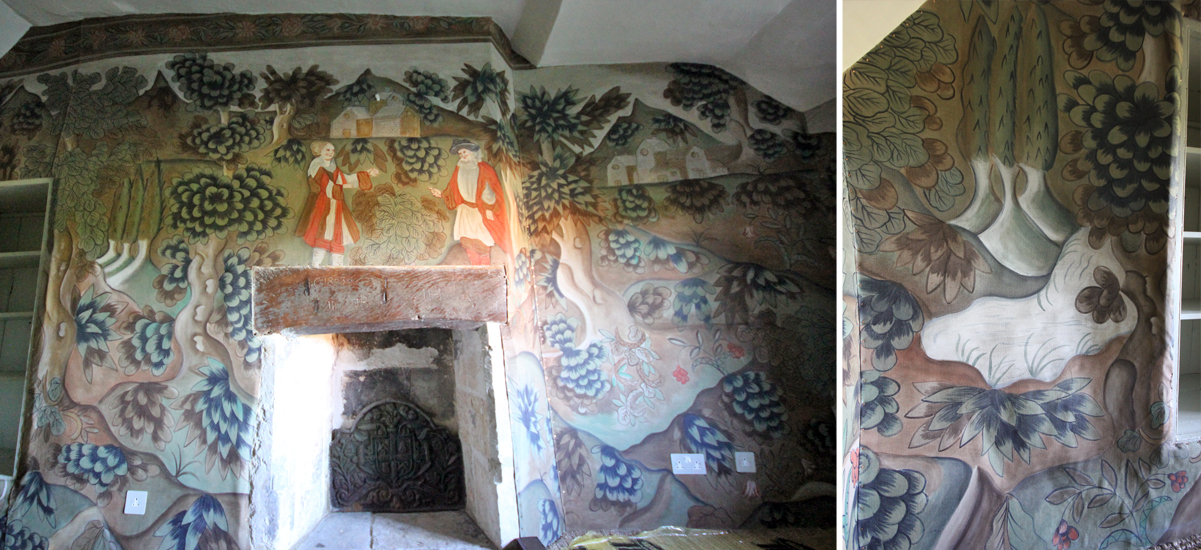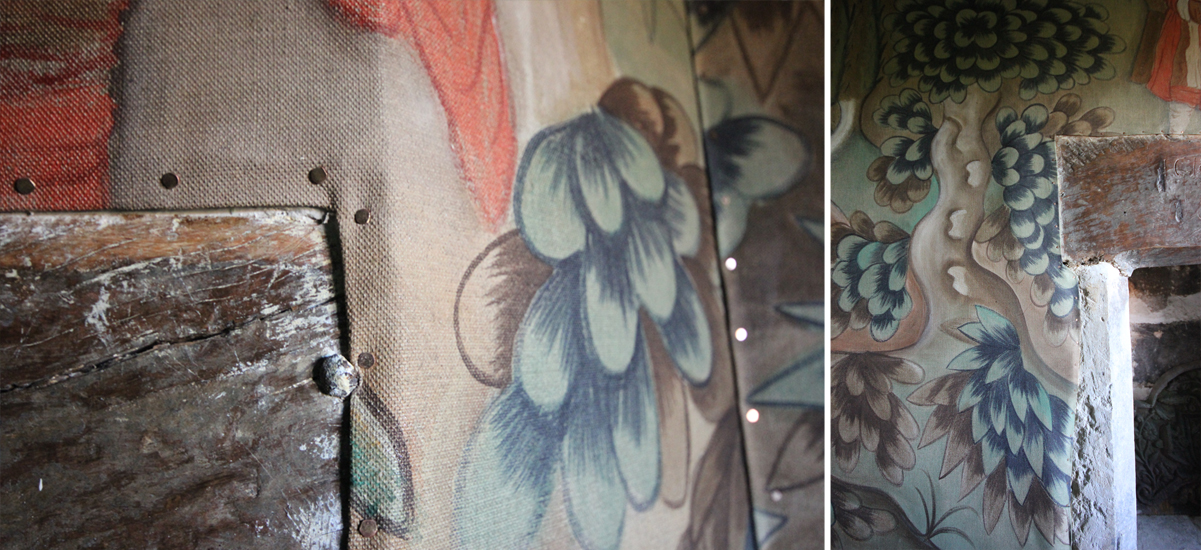 Project Type: PAINTED CLOTH COMMISSION
Client: Lucy Johnson Antiques
Location: private residential, Devon
Date: 2017
The Project in Brief
This commission was for a listed 17th century farmhouse in Devon. Interiors consultant and antique dealer Lucy Johnson has been overseeing renovations that include period styling and decoration. Having, over the years, worked with Lucy supplying historic decoration for antique fairs and interiors we had a shared appreciation of Elizabethan wall paintings. In Phase I of this refurb I worked on three rooms painting these designs directly onto the distempered walls.
For a guest bedroom Lucy wanted an enchanting setting for her clients' newly-wed guests. She chose the rare and wonderful early-18th century painted cloths at Owlpen Manor. I was already very familiar with this verdure design having reproduced it with David Cutmore for Blakesley Hall Museum and other projects.
I adapted the Owlpen design (featuring the biblical story of Joseph and his brothers in a woodland setting) to fit uninterrupted around the room's doors and windows. At my studio I made up large frames, stretched loomstate linen on them and sized the canvases with rabbit skin glue. I made paints from powder pigments and size and set about painting the design. Once complete I de-stapled the cloths and rolled them up to send to Devon, ensuring each was clearly marked so they would join up properly on site.
The challenge this time was how to fit them to the walls which were too uneven for the traditional method of nailing the cloths taught to battened walls. Our solution was to adhere them with specialist glue, smoothing and trimming the linen to the many contours like a tailored suit. It took a team of five to install the cloths but the room looked stunning when complete.
For privacy reasons I can only show you work-in-progress pictures, but the finished room was carpeted with rush matting and furnished with antiques sourced by Lucy. She also commissioned a 16th Century inspired four poster bed which had to be put together like a jigsaw in the room.